JANUARY PROMOTIONS
Shop for Eminence AND Elate products online!
FREE SHIPPING for all orders $150 +.
Plus 3 samples included in every order!
FREE LOCAL DELIVERY* for all orders $50+
*Local Delivery Zone must be within the boundaries of South Kingsway, Annette St, Dufferin St & Lakeshore Ave in Toronto.

Introducing...CLEAN & GREEN MARKETPLACE
Carefully Curated Juniper-Approved & Loved Products and Brands.
* Cruelty Free
* Clean Beauty
* High Quality
* Earth Friendly
Canadian Brands (mostly local and female owned)
If we don't use it and love it you won't find it here.
Enjoy a 15% product launch savings for a limited time
Shop Online
THANK YOU for telling someone about Juniper!
You will receive $10 to spend at Juniper's online shop for every service or product referral. No restrictions, limitations or minimum purchase required for spending it. Just a little THANK YOU for a gesture that has a BIG impact!
Here's how...just mention who you referred, or have them mention you or list your name in the online purchase notes. Please don't hesitate to ask for the Referral Bucks, you earned it and I'm excited to give them to you!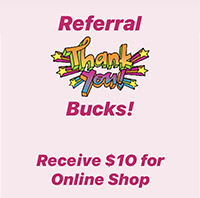 FREE LIP BALM
Purchase ONE Moisturizer from the All Mineral SPF collection and receive a Rosehip & Lemongrass Lip Balms SPF 15 for FREE!
($34 value)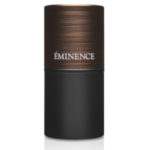 FREE EYE PENCIL
Purchase $100 in Elate Products and receive an Elate EyeLine Pencil for FREE ($18 value).
Your choice of Onyx (black) or Hearth (brown)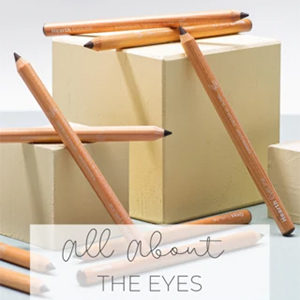 Eminence Mini Facial Kit $25 Includes:
* Headband
* Instruction Sheet
* Stone Crop Masque travel size 0.5 oz
* Artic Berry Peel & Peptide Illuminating System sample
* 5 samples to customize your skin type & specific needs including Cleanser, Toner, Exfoliant, Oil Serum, 2 Masques
* Chocolate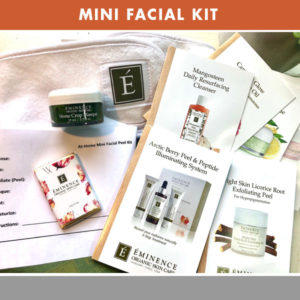 Eminence Face Glow Holiday Gift Box $150 Includes:

* Your choice of cream cleanser
* Your choice of day cream
* Your choice of toner/mist
* Reusable shopping bag
* 3 face masque samples
* Chocolates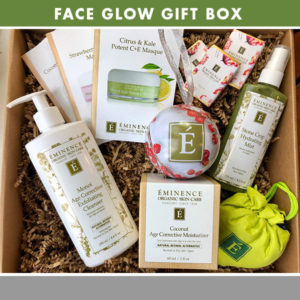 Eminence Body Glow Holiday Gift Box $85 Includes:

* Your choice of sugar scrub
* Your choice of body lotion
* Reusable shopping bag
* 3 body product samples
* Chocolates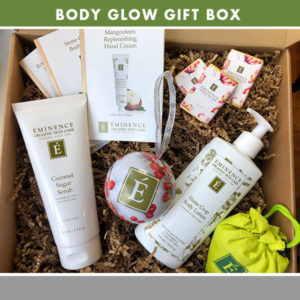 Elate Eye & Lip Perfection Gift Box $65 Includes:

* Essential Mascara
* Your choice of EyeLine Pencil
* Your choice of LipColour Pencil
* Pencil Sharpener
* 2 samples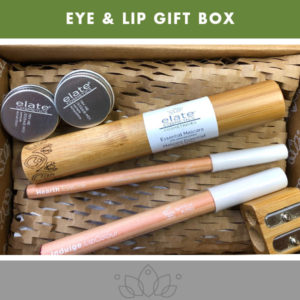 ECO Teen Gift Box $95 Includes:

* Elate Essential Mascara (Black)
* Your choice of Elate Moisturizing Lip Gloss
* Your choice of Eminence Gel Cleanser
* 3 Skin care samples
* Reusable shopping bag
* Chocolates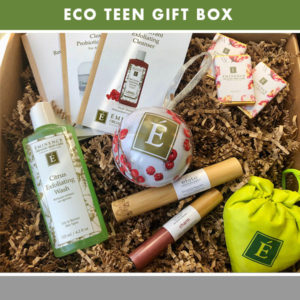 ONGOING PROMOTIONS
FREQUENT FACIAL PROGRAM
After 4 facials receive 20% off your 5th
After 9 facials receive 30% off your 10th